Here are
36 FREE Business Coaching Tools

to grow your business and get your life back
Get Your FREE Business Growth Toolkit to Grow Your Business and Get Your Life Back!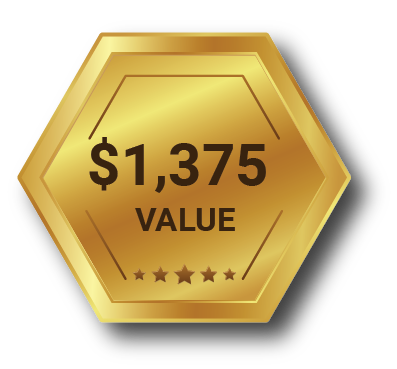 The Ultimate Business Growth Toolkit!
Featuring
24 exclusive video training modules

, including

these 5 short courses

:
You Don't Have to Sacrifice Your Freedom
in Order to Grow Your Business!
Most business owners want growth - but they don't want to sacrifice their lives in order to achieve that growth.
But it doesn't have to be that way. When you scale your business the right way, you get growth AND you get increased freedom.
We hope you enjoy these 37 tools to help you grow your business AND get your life back. The toolkit will give you the insider tips we've developed over the past 20 years of scaling companies to work less by getting your business to produce more.
You don't have to work 80-hour work weeks and sacrifice everything to scale your business. In fact, our average client company grows five times faster than the average privately held company in the U.S. while at the same time the owner gets to reduce his or her working hours by more than 20 hours per week.
This powerful toolkit will give you the concrete map to grow your company and get your life back.
We developed the toolkit for the launch of our bestseller, SCALE, and hope you put this free gift to work to build an owner-independent company.
Access the free toolkit now, and build a business, not a job.
Sincerely,

David Finkel
CEO
Maui Mastermind®